Todays Photo
Partners
CJSL is proud to partner with the following organizations
---
Affiliates
CJSL is proudly affiliated with the following youth soccer organizations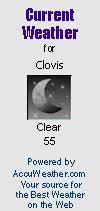 Clovis Junior Soccer League- Camps Page
CJSL Winter Soccer Camp
CJSL Winter Soccer Camp: Camp will be held on December 7th & 8th at Cedarwood Elementary. Available for ALL U8 to U12 players of different skill levels and abilities. More information about the camp is available on the flyer below. The flyer is also available at both CJSL website and Clovis Crossfire website. Cost of the camp is $50 for CJSL members, $75 for non-members.
Registration information and registration can be done using the following links:
Download a camp flyer HERE
---
Challenger Soccer Camp
2014 Camp Information Will Be Posted When Available.
---
Fresno Pacific Soccer Camps
Fresno Pacific's Mens Soccer program will host a college ID camp for prospect aged boys in grades 9-12. The camp will be held January 11, 2014. Cost is $75 and includes two sessions- 9am-12pm & 2pm-4pm. Camp also includes a classroom sesion to address college recruitment & admissions. Download a registration form HERE
---
Fresno State Soccer Camps
2013 Camp Information Will Be Posted When Available.
---
Site Contents Copyright © Clovis Junior Soccer League. All Rights Reserved.