Todays Photo
Partners
CJSL is proud to partner with the following organizations
---
Affiliates
CJSL is proudly affiliated with the following youth soccer organizations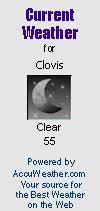 Clovis Junior Soccer League- Camps Page
Challenger Soccer Camp
2015 Camp Information Will Be Posted When Available.
---
FPU Soccer Camps
6-16-14
Fresno Pacific will be hosting camps for players age 5-14. The camp Director is Erik Farfan, Women's Head Coach. Camp dates are June 23-26, July 28-31. Cost of the camp is $125.00, and you can register with a $25 deposit. They are also hosting Girls college ID camps for high school aged players. Camp dates are June 27-28, November 1st. To register Click Here
---
Fresno State Soccer Camps
6-18-14
Fresno State Women's Soccer will be hosting several camps this summer. Camp dates- June 25-27, July 14-18 for players 5-14. Camp prices vary by date and age. Get the flyer Here
Fresno State will also be hosting a residential college id camp for high school freshman and older. Camp date is July 9-12. Cost of the camp is $400. Get the flyer Here
---
Site Contents Copyright © Clovis Junior Soccer League. All Rights Reserved.