Todays Photo
Affiliates
CJSL is proudly affiliated with the following youth soccer organizations
---
Partners
CJSL is proud to partner with the following organizations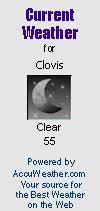 Clovis Junior Soccer League- Camps Page
Clovis Crossfire Summer Soccer Camps
Updated 6-28-16
Crossfire will be hosting summer soccer camps directed by the Director of Coaching Tommy Alioto and Crossfire staff.
Crossfire camps are fun! Camp Director, Tommy Alioto's passion and enjoyment of the game will help competitive players raise their game by improving their relationship with the ball. They will be challenged by putting their new found skills into game situations. "We want to help players feel comfortable with the ball, have the confidence to maintain possession, which in turn will enable them to enjoy the beautiful game." - Tommy
KEY LEARNING POINTS
Respect & discipline- Players will adapt to a role on the team and respect teammates, coaches, referees and opponents.
Cooperation- Each player will be part of a unit, and will cooperate with teammates to achieve the objectives for a given task, session or game.
Ball Control and Turning- Players will be encouraged to keep close control of the ball and use different turning techniques to move away from the defender.
Shooting- Players will develop the ability to shoot from different distances with both feet. All players will be encouraged to shoot from any distance during the game.
Passing & receiving- Passing the ball on the ground with pace from different distances and receiving the ball while keeping it moving will be encouraged in all age groups.
Camp Info
Camp Cost- U6- $70, U7-U16- $100 (includes T Shirt)
3 Day Camp Schedule- U6- 10am-11:30am, U7-U16- 9am-11:30am
Camp Location- Camps 1 & 2 - Sierra Vista Elementary School, Camp 3 & 4 - Clovis High School
Registration
Skills Camp
Shooting & Goalkeeper Camps
---
FC Clovis Soccer Camp
7-13-16
FC Clovis is hosting soccer camps at 6:30 PM at Sierra Vista Elementary on 7/17, 7/24, and 7/31. The camp is free but you must be registered for the Fall 2016-17 season. Coaches are asked to arrive by 6 PM.
Registration will occur at camp but please try and register online HERE Credit Card or Checks... NO CASH.
More information will be at www.fcclovis.com.
---
Fresno Pacific Soccer Camps
5-31-16
Fresno Pacific Women's Soccer will be offering a series of camps under the direction of their coaching staff. Below is a list of those camps-
June 13 - 17: TEAM CAMP (GIRLS ONLY)- This is a camp where your team will be coached 1st hand by a collegiate level coach on all aspects of soccer. Technical, tactical, physical and mental aspects of the game will covered whilst taking part in a competitive environment. (THIS CAMP IS A FIRST COME, FIRST SERVE AND BY REQUEST ONLY. THE MINIMUM SIGN UP PER TEAM IS 12. IF YOU ARE INTERESTED IN HAVING A TEAM ATTEND THIS CAMP PLEASE MESSAGE US FIRST).
JUNE 20 - 22: COED GOALKEEPER CAMP - This camp is exactly what is says it is. A goalkeeper specific camp. Again working on all of the components of what it takes to be a successful goalkeeper. Coach Podeyn will direct this camp and lead it with assistance coming from other collegiate coaches with a high level playing and coaching background. This camp is open to both males and females, however there is a cut off on age. Ages 10 and up.
June 27 - 30: KIDS CAMP (GIRLS ONLY) - This camp is designed to teach the younger players the basic skills, whilst incorporating fun and hopefully building a love of the beautiful game. Again we want to aim this camp at the female players within your club. Age range for this camp will be 8-14.
July 18 - 21: HALF/FULL DAY KIDS CAMP (GIRLS ONLY) - This camp will provide another opportunity for the younger players to attend a fun and structured camp. There are two options with this camp, either half day (9am-12pm) or full day (9am - 4pm).
August 12 - 13: Prospect/ID CAMP (GIRLS ONLY) - Most probably our greatest recruiting tool. In the past we have taken most of our roster from a prospect/id camp and we want to mirror that here at Fresno Pacific. The central valley has a vast pool of talent and this camp will give us the opportunity to tap this, whilst also giving the players an opportunity to work with our staff. As this camp centers around college prospects, we obviously have to draw a line on age. For this camp, we will open it up to 14-18yr old females.
To register for a camp session or for more information CLICK HERE
---
Fresno City College Women'sSoccer Camps
6-8-16
Fresno City College Women's Soccer will be hosting a Girls Soccer Camp July 11-15 at the Fresno City College Soccer Fields. Ages 8-14 from 10am-12pm, Ages 15-18 from 6pm-8pm. Cost is $130 per week, or $30 per day. Download a registration form
They will also be hosting a Girls High School ID Camp July 19 & 25 at the Fresno City College Soccer Fields. Ages Freshman to Seniors in High School from 5pm-8pm. Cost is $20 per day, or $30 per both sessions. Download a registration form
---
Fresno State Soccer Camps
Future camp information will be posted when available.
---
CLOVIS JUNIOR SOCCER LEAGUE SECURE PAYMENT & PRIVACY POLICY
You can shop at www.cjsl.info with confidence. We have partnered with Authorize.Net, a leading payment gateway since 1996, to accept credit cards and electronic check payments safely and securely for our customers.
The Authorize.Net Payment Gateway manages the complex routing of sensitive customer information through the electronic check and credit card processing networks. See an online payments diagram to see how it works.
The company adheres to strict industry standards for payment processing, including:
• 128-bit Secure Sockets Layer (SSL) technology for secure Internet Protocol (IP) transactions.
• Industry leading encryption hardware and software methods and security protocols to protect customer information.
• Compliance with the Payment Card Industry Data Security Standard (PCI DSS).
For additional information regarding the privacy of your sensitive cardholder data, please read theAuthorize.Net Privacy Policy
www.cjsl.info and its affiliate websites are registered with the Authorize.Net Verified Merchant Seal program
Site Contents Copyright © Clovis Junior Soccer League. All Rights Reserved.