Todays Photo
Affiliates
CJSL is proudly affiliated with the following youth soccer organizations
---
Partners
CJSL is proud to partner with the following organizations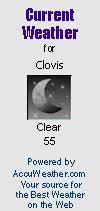 Clovis Junior Soccer League- Coaches Education
Coaches License Clinics
Updated 9-6-16
Attention All Coaches:
As of June 1, 2015 coaches taking the USSF E Course, must first complete the NEW Online USSF F License.
This new license is an online 2 hr. course that anyone can take by simply logging on to the Digital Coaching Center (DCC). The cost is $25.00 per person and must be paid at the time the coach registers and takes the course. After completing the course, the coach will be able to access their account at any time to print a copy of their F license. This is a new, state of the art, software system ran by the US Soccer Coaching Education Department.
A copy of your F License will be collected prior to, or at the beginning of the 1st day of the course. The State office will soon have access to the DCC and we will be able to download a list of all coaches who have taken the F license and will enter them into the Affinity. You can also email your F license to Ed Llanos HERE. Those coaches who have not provided proof of the New USSF F License, will not be issued their E License. Additionally, please note the following:
The New F Field Component (available with the Cal North Coaching Education pathway) is NOT accepted in place of the USSF F License.
The F Field Component is required in Cal North for your USSF F License to be recognized, if this is the only license you hold.
Prior Cal North or CYSA F licenses cannot be accepted in place of the new USSF license for completing the prerequisite for taking the USSF E license
USSF National E License
Next Course Date TBA
Classroom: CJSL, 50 W. Bullard #109, Clovis, CA 93612
Field: Copper Hills Elementary School, 1881 E. Plymouth Way, Clovis, CA 93611
Registration: HERE
Course Information: HERE
Minimum of 12 coaches enrolled required to avoid course cancellation
Maximum of 16 coaches per course (No exceptions)
No "walk-ins" allowed
Please review registration and refund policy
USSF National F Field Component
Next Course Date TBA
Cost: No charge for CJSL coaches ($25.00 fee reimbursed after the season). $25.00 fee for non-CJSL coaches.
Registration and course information: HERE
Please register with your personal email address. This will help avoid confusion at the local and state level.
Maximum of 20 coaches per course (No exceptions)
No "walk-ins" allowed
Please review registration and reimbursement policy on the Jotform link.
If you have questions, please email Ed Llanos, CJSL, Coaching Education Coordinator HERE
Site Contents Copyright © Clovis Junior Soccer League. All Rights Reserved.