Todays Photo
Affiliates
CJSL is proudly affiliated with the following youth soccer organizations
---
Partners
CJSL is proud to partner with the following organizations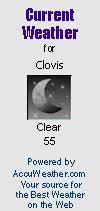 Clovis Junior Soccer League- Fundraising
Clovis Junior Soccer League holds three primary fundraising opportunities over the course of the year. We believe in providing our member families an opportunity to offset their soccer expenses. CJSL as a league does not profit from these fundraisers, every penny is returned to our member clubs and families.
CJSL Send A Card Store
CJSL has teamed with SendOutCards to provide our member families with a convenient service providing all of your greeting card needs. These cards are NOT E-Greeting cards that arrive in your email inbox. These are high quality cards that are printed and sent via US Postal Service. Select one of several thousand cards, or make your own fully customiseable card using your own photo's if you want. You can even add a gift such as a gift card, books, gourmet foods, and even jewlery. A basic card costs only $2.99 and includes postage. Another great feature is that you can schedule when cards are to be sent. You can sit down one evening and schedule all of your cards for the year. CLICK HERE TO VISIT CJSL'S CARD STORE
Support CJSL Bingo
Come out and support Clovis Junior Soccer League Bingo Every Saturday night, proceeds directly benefit our youth soccer programs. The Bingo Hall is located at 80 W. Bullard, Suite 111 doors open at 4:00 with games starting at 6:15, for more information visit the Clovis Bingo Hall Website
Fireworks
CJSL offers fireworks script sales starting about June 1st. Approximately 30% of all pre-sale dollars are returned to the players involved. Additional funds can be earned by working in our fireworks booth at the corner of Fowler and Herndon next to Chase Bank. If you are interested in participating in CJSL fireworks sales, please contact Craig Young by EMAIL
Site Contents Copyright © Clovis Junior Soccer League. All Rights Reserved.