Todays Photo
Affiliates
CJSL is proudly affiliated with the following youth soccer organizations
---
Partners
CJSL is proud to partner with the following organizations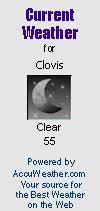 Clovis Junior Soccer League-History
Incorporating in 1972, we were a fledgling organization with one simple desire:to create a place for our children to play soccer together each weekend. So, through the dedication of a few tireless volunteers and less than two hundred players, we began a journey now stretching over thirty years. As parent/coaches, we taught ourselves about soccer, how to coach, and how to organize on the players' behalf. Somewhere early along the way, we realized that for recreational soccer the "every kid plays" philosophy and its positive affect upon our youth is far more important than the difference between winning and losing. We continue to place this philosophy first and foremost.Player development fuels the CJSL.
Presently, after more than thirty years we are living a new and exciting era of soccer interest and enthusiasm. We have grown in size to number nearly six hundred volunteers and six thousand players. Even while we maintain our core philosophy for recreational soccer, we also, through our competitive soccer program, now offer our older aspiring world stage players the opportunity for demanding development and a stage from which to showcase their talents.
Site Contents Copyright © Clovis Junior Soccer League. All Rights Reserved.