Todays Photo
Affiliates
CJSL is proudly affiliated with the following youth soccer organizations
---
Partners
CJSL is proud to partner with the following organizations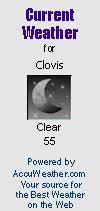 Clovis Crossfire Teams Need Players
7-17-16
Several Clovis Crosfire teams need players. The Girls teams are birth year 09, 08, 08, 04 Girls Keeper only. The boys teams are birth year 08, 07, 05, 04. If your player would like to try out, please contact Program Director Robert Stewart via EMAIL
---
Dick's Sporting Goods Registration Event
7-11-16
CJSL is partnering with Dick's Sporting Goods again for the 2016 season to bring you in store registrations and discounts on all your sporting goods needs. Our first event is July 23rd & 24th. CJSL will be providing a table where you can register your player(s) for the fall season from 10am to 2pm both days. Dick's has provided a coupon for 20% discount off of any/all items in the store, in store purchases only. Please come join us, get your player(s) registered, and get all the gear you need for the upcoming season. Download The Coupon. Coupon can be used both days all day during store hours.
---
Referee License Courses
6-1-16
CJSL will be hosting three license courses for potential referees this season. These are one of our most requested classes, and fill up quickly. CJSL requires referees to have a USSF referee license, and these courses are the only way to obtain that goal. Referees can earn good money while learning the game, and providing a needed service to the league. Cost of the class is $55, minimum age to referee is 13.
Course Dates (You MUST attend all sessions)
Course 1- July 1, 8, 9, 10
Course 2- July 25, 29, 30, 31
Course 3- August 22, 26, 27 28
To register for a course CLICK HERE
On the page that opens click the course number for the course you wish to attend.
At the bottom center of the page that opens you will find the to register for the course.
If you don't have an account with Game Officials you will need to create an account.
You will need a credit card to register.
---
New Heading Protocol
2-26-15
Pleasanton Ca. (February 24, 2016) – Chairman Pete Zopfi and Executive Director Matthew Madeira announce that Cal North, in accordance with U.S. Soccer guidelines and intent, is implementing the following rules for heading:
No heading for players 12 years old and younger in games.
Abide by U.S. Soccer recommendations for heading in practice (heading training for players age 11 to 13 years of age should be limited to a maximum of 30 minutes per week with no more than 15 to 20 headers per player per week).
When a player deliberately heads the ball in a game, an indirect free kick should be awarded to the opposing team from the spot of the offense. However, if a player deliberately heads a ball within their goal area, the indirect free kick by the attacking team should be taken on the goal area line parallel to the goal line at the point nearest to where the infringement occurred.
"A large part of our passion for the game is doing all we can to promote the safety and health of our valued players", said Madeira. Zopfi comments "Cal North has been, and will continue to be, a leader in concussion awareness within youth soccer."
Cal North will continue to monitor decisions made by U.S. Soccer with regards to concussion protocol and heading.
---
Best advice for soccer parents: Keep Quiet On The Ride Home
9/10/15
Children quit sports for a litany of reasons, and my job was always to see what we could learn, so we could improve the experience for other children. When I got these players alone, and asked them "what was your least favorite moment in sports?" I often got a very similar and sad answer: the ride home after the game.
It has always amazed me how a moment off the field can have such a detrimental effect on it, yet when we think about it, the toxicity of the ride home makes perfect sense. Emotions are high, disappointment, frustration, and exhaustion are heightened for both player and parent, yet many parents choose this moment to confront their child about a play, criticize them for having a poor game, and chastise their child, their teammates, their coach, and their opponents. There could not be a less teachable moment in your child's sporting life then the ride home, yet it is often the moment that well intentioned parents decide to do all of their teaching.
Here are five behaviors I've seen from parents that can have a dramatic impact on kids and their soccer development:
1. They don't encourage their player to make mistakes
It seems contradictory, but yes, we want players to make mistakes…this is how they learn best! With so much focus on mastering skills and winning matches, not enough players put themselves out there to take risks. A wise colleague of mine always tells her players to "Be brave. Make mistakes." Most kids want the approval of their parent and coach, and they need to know you encourage this and you will applaud the fact that they tried, even if they fail. Because ultimately, they don't fail. They learn something from that moment that is invaluable and that will help them grow as a player and as a person. Instead of the kid who passes the ball all the time because they are afraid to take on a player 1v1, the brave player will learn when it's best to dribble and when it's best to pass, without hesitation or fear.
2. They fight battles that aren't theirs to fight
Have you ever approached a coach about how your kid didn't get enough playing time? I can tell you right now that this is the conversation every coach hates to have with a parent, and it likely won't help your child in any way. Instead, encourage your player to take ownership of their game and their development as a player. They should (at a certain age) be the one to approach the coach if they have a question or concern. I promise you this will go over better with the coach, will likely result in more useful information, and it will also teach your child a number of lessons that can be applied to their life on and off the field.
3. They don't engage their players in the development process
How much do you know about what your player is working on during training? I encourage you to find out! This doesn't mean calling up the coach or club and asking for their practice plans. Instead, engage your child in a conversation about skills or ideas that they're learning and what they find challenging. This can also lead to helping your player set personal goals in their own development.
4. They coach and cheer for the wrong things on game day
We've all heard that parent on the sideline scream "Shoot it!" or "Pass it!" Maybe it's you. It's natural to want to help your player on the field, but this does not help. This is a parent who is guilty of both No. 1 and No. 3. These directions can cause anxiety for a player already under pressure on the field. In fact, they may even directly contradict what their coach has instructed them to do. Even if you are a USSF A-licensed coach, do not coach on the sidelines unless you are the coach of that particular team. Instead, stick to basic encouragement and cheering. Did you find out (after engaging your kid in the development process) that your child is working on mastering a specific move during training, or building confidence in using their left foot? If you see them do that in a game, go crazy and let them know you saw them try it.
5. They analyze the game with their player afterwards
What is your postgame ritual with your child? Do you start analyzing the game and what your player did right or wrong before you even get in the car? Believe me – your child knows what they did wrong. If they don't, it's likely their coach or a teammate has already told them. The best thing you can say to your player after a game is how much fun you had watching them. If they engage you in a postgame talk, go for it. But instead of a full-game analysis, try picking out some things they did in the game that you know he or she has been working on.
---
Weekday Scrimmage Ban
3-19-15
Due to the amount of activities on the fields at this time of year there will be NO SCRIMMAGES ALLOWED at Buchanan or Clovis East during the week. It is recommended that teams wanting to scrimmage plan on fields during the weekend, especially Sunday and only on fields assigned to CJSL.
---
LiveScan Required for All Coaches
8-21-14
All coaches and assistant coaches are required to be Live Scanned (Finger Printed) this upcoming Fall season. The process involves the coach to complete a Form 1650 online prior to getting the fingerprints taken. If you have been scanned before for Cal North you do not need to be scanned again. If you have been scanned for another organization you MUST be scanned again for Cal North.
There is another form that is filled out at the office right before the fingerprints (ID required) in the presence of the technician. The process takes approximately 10 minutes from beginning to end.
Step 1-
Fill Out the Online Form HERE Instructions for this form can be found HERE
Step2-
Fill out this FORM On the form you need the following info- District 7 League 2.
Step 3-
Take your printed form to any of these LOCATIONS
---
Bingo Workers Needed
10-3-10
CJSL offers member families an opportunity to work at our Tuesday night bingo games at the Clovis Bingo Hall. In exchange for working the games, members earn funds which can be used to offset not only soccer, but even school expenses. Example- If you buy your child a laptop bring in your receipt. You will be given a check for up to the full amount of the laptop, depending on your account balance. If you are interested in working at CJSL Bingo Nights, please contact Jessie at 288-1179.
---
CJSL on Twitter
CJSL provides a Twitter feed as an additional means of communication with our membership. Twitter will allow you to receive CJSL news updates on your cellular phone as a text message. Get updates via SMS by texting follow clovissoccer to 40404. Or you can go to go to Twitter.com, and create an account. After you have created an accoount, or if you have an account go to twitter.com/clovissoccer and click on the "follow" button. You will then receive our updates on the web and on your phone after you adjust those settings.
---
CJSL Newsfeed
CJSL provides a news feed that is available in all news readers, IGoogle home page, or any device or social networking page that supports RSS feeds. To link to our page use the follwing address- http://www.cjsl.info/feed/cjsl.xml
Site Contents Copyright © Clovis Junior Soccer League. All Rights Reserved.