Todays Photo
Partners
CJSL is proud to partner with the following organizations
---
Affiliates
CJSL is proudly affiliated with the following youth soccer organizations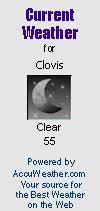 Clovis Junior Soccer League-News
Lighted High School Fields
10-27-14
This weekend, the clocks will be set ahead which means that it will be getting darker earlier in the evenings. Many recreational teams will move from their elementary sites to the lit fields at the high schools. This means that space will be at a premium and the fields will become over crowded.
Please see the training field maps for Buchanan and Clovis East. You will see how fields are being divided.
We are all part of the CJSL and need to work together to allow all the kids training space. If your site becomes too crowded, remember that you may also use Bi-Centennial Park as well.
The following rules still apply:
U9-U12 practice must end by 7:00pm
U13-U19 practice may not begin before 7:00pm
Teams may utilize 1/3 of a field at most.
---
CJSL Now Hiring a Part Time Bookeeper
10-14-14
CJSL is currently hiring for the position of part time bookeeper. The job requires 15-20 hours per week, compensation is $14-$16 per hour dependant on experience.
Download a printable Announcement
Download a printable Job Description
To apply online for this position CLICK HERE
For questions contact us by EMAIL
Deadline to apply is October 31st, 2014 at 6pm
Job Description-
The Clovis Junior Soccer League CJSL) is a non-profit 501(c) (3) organization with an annual budget of $300,000 with an office located in Clovis, CA. The CJSL mission is to develop, promote and administer the game of soccer among youth under 19 years of age within the Northern California.
Purpose
The position of CJSL Bookkeeper will service the centralized accounting needs of the clubs and various programs affiliated with the League.
Compensation
$14 - $16 per hour (depends on qualifications)
Primary Responsibilities
Prepare and process monthly bank reconciliations for CJSL.
Prepare and issue monthly Club, Program and CJSL Office financial statements.
Manage all accounts payable/accounts receivable duties including expense reporting.
Prepare and post monthly journal entries and monitor the general ledger.
Post and print bills, invoices and checks as needed by CJSL, Clubs and Programs.
Assist the League Treasurer with the annual audit.
Oversee daily cash management and treasury functions.
Assist in the preparation of regular Board of Directors financial documents for presentation
Analyze monthly activity for variance to budget.
Prepare and oversee all balance sheet reconciliations.
Assist in the preparation of the annual budget and manage year-end projections.
Prepare various financial analyses as needed.
Assist with all tax related filings.
Other Responsibilities and Functions
As deemed necessary by the League President.
Reports to:
The CJSL Bookkeeper reports to the League President and is considered an at-will position.
The CJSL Bookkeeper will be a part-time position (15-20 hours per week).
Qualifications, Requirements and Demands
To perform this job successfully, an individual must be able to perform each essential duty satisfactorily. The requirements listed below are representative of the knowledge, skills, and/or abilities required. Reasonable accommodations may be made to enable qualified individuals with disabilities to perform the essential functions.
Education and/or Experience
High school diploma or general education degree (GED) and working knowledge of basic computer based accounting applications. At least one year work experience in bookkeeping duties or completion of a certified post-secondary program in bookkeeping. Experience in working with volunteers and in the not-for-profit environment a plus.
Required Knowledge and Skills
Strong knowledge of Accounting and Finance.
Knowledge of accounting software such as QuickBooks Accounting.
Strong communication and interpersonal skills.
Strong organizational skills.
Strong computer skills.
Required Abilities
Ability to read, analyze, and interpret general business periodicals, professional journals, technical procedures or government regulations. Ability to write reports, business letters, and assist in the development of procedural manuals. Ability to effectively present information and respond to questions from groups of managers, customers, and the general public.
Ability to add, subtract, multiply, and divide in all units of measure, using whole numbers common fractions and decimals. Ability to calculate figures and amounts such as discounts, interest, commission, proportions, percentages, and ratios.
Ability to solve practical problems and deal with a variety of concrete variables in situations where only limited standardization exists. Ability to interpret a variety of instructions furnished in written, oral, diagram, or schedule form.
Ability to independently operate, or learn to independently operate League office equipment such as fax and copy machines in order to perform job related duties and assignments. Ability to independently operate, or learn to independently operate the League's computer network and software in order to perform job related duties and assignments.
Physical Demands
While performing the essential functions of this of this job the employee is required to:
Regularly talk and hear to communicate,
Regularly use fingers, hands, and arms to manipulate objects and operate computer equipment,
Frequently sit and stand,
Occasionally walk, reach with hands and arms, stoop, kneel, and crouch,
Occasionally lift and/or move up to 10 pounds and,
Regularly use close vision skills.
---
Cup Registration Deadlines
Saturday November 1st is the registration deadline for both U12-U14 Founders Cup and Association Cup. Founders Cup is the State Championship for recreational teams, Association Cup is the State Championship for Division 3 teams. Games are to be played at Cherry Island.
If you would like to register for Founders Cup CLICK HERE
If you would like to register for Association Cup CLICK HERE
---
Parking at Kastner/Lincoln
9-29-14
For teams playing at Kastner and Lincoln- we have been advised that Clovis Police Department is ticketing cars along First Street, and also along Alluvial. To avoid this headache you can park in the school parking lots. If you must park in the streets please watch the street signs carefully.
---
District 7 Team Management
8-21-14
All teams participating in District 7 play must use the following link to manage their teams and access their league schedules- District 7 Team Management Link
---
LiveScan Required for All Coaches
8-21-14
All coaches and assistant coaches are required to be Live Scanned (Finger Printed) this upcoming Fall season. The process involves the coach to complete a Form 1650 online prior to getting the fingerprints taken. If you have been scanned before for Cal North you do not need to be scanned again. If you have been scanned for another organization you MUST be scanned again for Cal North.
There is another form that is filled out at the office right before the fingerprints (ID required) in the presence of the technician. The process takes approximately 10 minutes from beginning to end.
Step 1-
Fill Out the Online Form HERE Instructions for this form can be found HERE
Step2-
Fill out this FORM On the form you need the following info- District 7 League 2.
Step 3-
Take your printed form to any of these LOCATIONS There should be no cost to you at these locations.
---
CJSL Send A Card Store
5-3-11
Just in time for Mother's Day CJSL invites you to try our newest fundraiser. CJSL has teamed with SendOutCards to provide our member families with a convenient service providing all of your greeting card needs. These cards are NOT E-Greeting cards that arrive in your email inbox. These are high quality cards that are printed and sent via US Postal Service. Select one of several thousand cards, or make your own fully customiseable card using your own photo's if you want. You can even add a gift such as a gift card, books, gourmet foods, and even jewlery. A basic card costs only $2.99 and includes postage. Another great feature is that you can schedule when cards are to be sent. You can sit down one evening and schedule all of your cards for the year. CLICK HERE TO VISIT CJSL'S CARD STORE
---
Bingo Workers Needed
10-3-10
CJSL offers member families an opportunity to work at our Tuesday night bingo games at the Clovis Bingo Hall. In exchange for working the games, members earn credits which can be used to offset not only soccer, but even school expenses. Example- If you buy your child a laptop bring in your receipt. You will be given a check for up to the full amount of the laptop, depending on your account balance. If you are interested in working at CJSL Bingo Nights, please contact Jessie at 288-1179.
---
CJSL on Twitter
CJSL provides a Twitter feed as an additional means of communication with our membership. Twitter will allow you to receive CJSL news updates on your cellular phone as a text message. Get updates via SMS by texting follow clovissoccer to 40404. Or you can go to go to Twitter.com, and create an account. After you have created an accoount, or if you have an account go to twitter.com/clovissoccer and click on the "follow" button. You will then receive our updates on the web and on your phone after you adjust those settings.
---
CJSL Newsfeed
CJSL provides a news feed that is available in all news readers, IGoogle home page, or any device or social networking page that supports RSS feeds. To link to our page use the follwing address- http://www.cjsl.info/feed/cjsl.xml
Site Contents Copyright © Clovis Junior Soccer League. All Rights Reserved.