Todays Photo
Affiliates
CJSL is proudly affiliated with the following youth soccer organizations
---
Partners
CJSL is proud to partner with the following organizations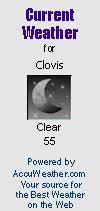 Clovis Junior Soccer League- Newspage
TOPSoccer Registration Now Open
5-21-18
TOPSoccer is the program for special needs players. All disabilities are welcomed, including players with wheel chairs & walkers. It does not matter whether the disability is physical or mental.
Registration costs $50 per player and includes T-shirt, Pictures, Trophy and end of year celebration. If you know of a family that this program could benefit please share this information.
To register online CLICK HERE
---
5-10-18
It's time for the 2018 Phantom Fireworks Fundraiser with Clovis Crossfire Teen Soccer Program. The annual Phantom Fireworks Fundraiser helps fund soccer activities benefiting players in the Clovis/Fresno area.
Who is eligible to participate? Players within the Clovis Crossfire family (Competitive, Teen and Youth Programs).
How much can I earn? Each Fireworks scrip booklet has 5 tickets, each ticket is worth $10 ($50 per booklet). Individuals will earn 30% per ticket sold. Fireworks scrip may be picked up at the Clovis Crossfire Office.
When are scrip sales due? All scrip must be turned in to the office no later than Monday, June 25th by 5pm. Scrip not received by this date, will be charged to the player accounts.
Can I work the fireworks booth? Individuals over the age of 18 who are eligible to work in the US, may sign up for both time slots. Employment paperwork must be completed by June 22nd at 9pm to keep their name on the time slots.
Sign up for the Fireworks Booth HERE
Visit the new Teen Soccer website for more information: HERE
---
To Register CLICK HERE
---
Referee License Courses
4-10-18
CJSL will be hosting two referee license courses for the upcoming season. All persons interested in becoming a referee MUST take a license course and pass a test. This is a great way to learn the game, and get paid to work for CJSL. Course dates are June 30th from 8am-6:30pm (with breaks), and July 14th from 8am-6:30pm (with breaks).
To register for a course CLICK HERE click on the course you would like to attend, at the bottom of the next page click the link to register for this course.
We encourage you to sign up soon, the spots are limited and go quickly.
---
Fresno FC Ticket Discount
3-16-17
CJSL has partnered with Fresno FC. As a result our members can buy discounted tickets for all home games this season. To order tickets CLICK HERE Use Discount Code- CROSSFIRE
---
New Heading Protocol
2-26-15
Pleasanton Ca. (February 24, 2016) – Chairman Pete Zopfi and Executive Director Matthew Madeira announce that Cal North, in accordance with U.S. Soccer guidelines and intent, is implementing the following rules for heading:
No heading for players 12 years old and younger in games.
Abide by U.S. Soccer recommendations for heading in practice (heading training for players age 11 to 13 years of age should be limited to a maximum of 30 minutes per week with no more than 15 to 20 headers per player per week).
When a player deliberately heads the ball in a game, an indirect free kick should be awarded to the opposing team from the spot of the offense. However, if a player deliberately heads a ball within their goal area, the indirect free kick by the attacking team should be taken on the goal area line parallel to the goal line at the point nearest to where the infringement occurred.
"A large part of our passion for the game is doing all we can to promote the safety and health of our valued players", said Madeira. Zopfi comments "Cal North has been, and will continue to be, a leader in concussion awareness within youth soccer."
Cal North will continue to monitor decisions made by U.S. Soccer with regards to concussion protocol and heading.
---
LiveScan Required for All Coaches
8-21-14
All coaches and assistant coaches are required to be Live Scanned (Finger Printed) this upcoming Fall season. The process involves the coach to complete a form prior to getting the fingerprints taken. If you have been scanned before for Cal North you do not need to be scanned again. If you have been scanned for another organization you MUST be scanned again for Cal North.
There is another form that is filled out at the office right before the fingerprints (ID required) in the presence of the technician. The process takes approximately 10 minutes from beginning to end.
Step 1-
Fill out this FORM On the form you need the following info- District 7 League 2.
Step 2-
Take your printed form to any of these LOCATIONS
What do I need to bring with me?
You will need to bring your Request for Live Scan Form, a government issued photo ID, and a form of payment.
For more information CLICK HERE
---
Support CJSL Bingo
10-3-10
Come out and support Clovis Junior Soccer League Bingo Every Saturday night, proceeds directly benefit our youth soccer programs. The Bingo Hall is located at 80 W. Bullard, Suite 111 doors open at 4:00 with games starting at 6:15, for more information visit the Clovis Bingo Hall Website
---
CJSL on Twitter
CJSL provides a Twitter feed as an additional means of communication with our membership. Twitter will allow you to receive CJSL news updates on your cellular phone as a text message. Get updates via SMS by texting follow clovissoccer to 40404. Or you can go to go to Twitter.com, and create an account. After you have created an accoount, or if you have an account go to twitter.com/clovissoccer and click on the "follow" button. You will then receive our updates on the web and on your phone after you adjust those settings.
---
CJSL Newsfeed
CJSL provides a news feed that is available in all news readers, IGoogle home page, or any device or social networking page that supports RSS feeds. To link to our page use the follwing address- http://www.cjsl.info/feed/cjsl.xml
Site Contents Copyright © Clovis Junior Soccer League. All Rights Reserved.