Todays Photo
Partners
CJSL is proud to partner with the following organizations
---
Affiliates
CJSL is proudly affiliated with the following youth soccer organizations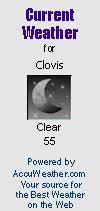 Clovis Junior Soccer League-News
Under 12 Girls Needed
5-27-14
The Clovis Crossfire U12 Girls White team is looking to add 3-5 players. The team is currently ending spring season and will be adding players for summer tournaments and the fall playing season. If you are interested please contact Coach Ed Llanos via EMAIL
---
Referee License Clinics
5-19-14
CJSL requires all referees to hold at least a current USSF Grade 8 License. To become a licensed referee you must attend a series of classes and pass a certification test. CJSL will be hosting three license clinics this season. If you are interested in becoming a referee sign up for a class as soon as possible, they fill up quickly. Instructions to register for a class are below. Clinic dates are as follows-
| | | |
| --- | --- | --- |
| Date | Session | Location |
| July 10, 11,12 | Session 1 | CJSL Office |
| July 27 | Session 1 | CJSL Office |
| July 24, 25, 26, 27 | Session 2 | CJSL Office |
| August 7, 8, 9, 10 | Session 3 | CJSL Office |
Instructions to register for a course-
Step 1- Go to https://cnra.gameofficials.net/public/default.cfm
Step 2- In the left hand menu click Sign Up For Course
Step 3- On the next page click the to link "Grade 8 Entry Level Referee Course
Step 4- On the next page click on the course number of the course you wish to attend
Step 5- On the next page below the course information is a link- To register for this course- Click Here
Step 6- On the next page use the link to create a USSF registration account
Step 7- On the next page fill out all requested information
Step 8- At the end of your application you will need to pay the course fee of $45 with a credit card
Step 9- When you attend your first class, bring a check or money order for $10 payable to CJSL. NO CASH
YOU MUST ATTEND ALL SESSIONS OF YOUR CLINIC AND PASS YOUR TEST
---
Coaches Licensing Clinics
4-1-14
CJSL requires all coaches to have at minimum the age appropriate license for the age in which they coach. Below is the list of coaches licensing clinics for the upcoming season. Questions regarding the coaches clinics including costs may be directed to Mike Hodges via EMAIL
| | | |
| --- | --- | --- |
| Date | License Level | Location |
| April 18-19 | CYSA F | TBA |
| May 30-June 1 | Nat'l D | TBA |
| June 6-8 | Nat'l D | TBA |
| June 27-29 | USSF E | TBA |
| July 25-26 | CYSA F | TBA |
| August 8-9 | CYSA F | TBA |
| August 15-17 | USSF E | TBA |
| August 22-23 | CYSA F | TBA |
| September 12 & 14 | CYSA F | TBA |
---
LiveScan Required for All Coaches
Updated 9-27-13
All coaches and assistant coaches are required to be Live Scanned (Finger Printed) this upcoming Fall season. The process involves the coach to complete a Form 1650 online prior to getting the fingerprints taken.
There is another form that is filled out at the office right before the fingerprints (ID required) in the presence of the technician. The process takes approximately 10 minutes from beginning to end.
Step 1-
Fill Out the Online Form HERE
On the form you need the following info- District 7 League 2.
Step 2-
Go to the following location-
LIVESCAN LOCATION
4270 N BLACKSTONE AVE #208
FRESNO, CA 93726
HOURS MONDAY TO FRIDAY
9AM TO 6PM (CLOSED 12-1PM)
(559) 225-7007
There should be NO CHARGE AT THIS LOCATION ONLY
Coaches MUST fill out Form 1650 online and click the 'SUBMIT' button at the bottom. (See instructions above)
---
CJSL Send A Card Store
5-3-11
Just in time for Mother's Day CJSL invites you to try our newest fundraiser. CJSL has teamed with SendOutCards to provide our member families with a convenient service providing all of your greeting card needs. These cards are NOT E-Greeting cards that arrive in your email inbox. These are high quality cards that are printed and sent via US Postal Service. Select one of several thousand cards, or make your own fully customiseable card using your own photo's if you want. You can even add a gift such as a gift card, books, gourmet foods, and even jewlery. A basic card costs only $2.99 and includes postage. Another great feature is that you can schedule when cards are to be sent. You can sit down one evening and schedule all of your cards for the year. CLICK HERE TO VISIT CJSL'S CARD STORE
---
Bingo Workers Needed
10-3-10
CJSL offers member families an opportunity to work at our Tuesday night bingo games at the Clovis Bingo Hall. In exchange for working the games, members earn credits which can be used to offset not only soccer, but even school expenses. Example- If you buy your child a laptop bring in your receipt. You will be given a check for up to the full amount of the laptop, depending on your account balance. If you are interested in working at CJSL Bingo Nights, please contact Jessie at 288-1179.
---
CJSL on Twitter
CJSL provides a Twitter feed as an additional means of communication with our membership. Twitter will allow you to receive CJSL news updates on your cellular phone as a text message. Get updates via SMS by texting follow clovissoccer to 40404. Or you can go to go to Twitter.com, and create an account. After you have created an accoount, or if you have an account go to twitter.com/clovissoccer and click on the "follow" button. You will then receive our updates on the web and on your phone after you adjust those settings.
---
CJSL Newsfeed
CJSL provides a news feed that is available in all news readers, IGoogle home page, or any device or social networking page that supports RSS feeds. To link to our page use the follwing address- http://www.cjsl.info/feed/cjsl.xml
Site Contents Copyright © Clovis Junior Soccer League. All Rights Reserved.