Todays Photo
Affiliates
CJSL is proudly affiliated with the following youth soccer organizations
---
Partners
CJSL is proud to partner with the following organizations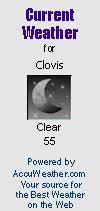 Clovis Junior Soccer League-News
FC Clovis Registration
5-14-15
FC Clovis is currently accepting online registration for the upcoming fall season. FC Clovis is theTeen Recreational Soccer program for players U14 - U19. Registration Fees- prior to June 30th- $125, July 1-14th $135, after July 15th- $150. You can register online HERE
---
Weekday Scrimmage Ban
3-19-15
Due to the amount of activities on the fields at this time of year there will be NO SCRIMMAGES ALLOWED at Buchanan or Clovis East during the week. It is recommended that teams wanting to scrimmage plan on fields during the weekend, especially Sunday and only on fields assigned to CJSL.
---
LiveScan Required for All Coaches
8-21-14
All coaches and assistant coaches are required to be Live Scanned (Finger Printed) this upcoming Fall season. The process involves the coach to complete a Form 1650 online prior to getting the fingerprints taken. If you have been scanned before for Cal North you do not need to be scanned again. If you have been scanned for another organization you MUST be scanned again for Cal North.
There is another form that is filled out at the office right before the fingerprints (ID required) in the presence of the technician. The process takes approximately 10 minutes from beginning to end.
Step 1-
Fill Out the Online Form HERE Instructions for this form can be found HERE
Step2-
Fill out this FORM On the form you need the following info- District 7 League 2.
Step 3-
Take your printed form to any of these LOCATIONS There should be no cost to you at these locations.
---
CJSL Send A Card Store
5-3-11
Just in time for Mother's Day CJSL invites you to try our newest fundraiser. CJSL has teamed with SendOutCards to provide our member families with a convenient service providing all of your greeting card needs. These cards are NOT E-Greeting cards that arrive in your email inbox. These are high quality cards that are printed and sent via US Postal Service. Select one of several thousand cards, or make your own fully customiseable card using your own photo's if you want. You can even add a gift such as a gift card, books, gourmet foods, and even jewlery. A basic card costs only $2.99 and includes postage. Another great feature is that you can schedule when cards are to be sent. You can sit down one evening and schedule all of your cards for the year. CLICK HERE TO VISIT CJSL'S CARD STORE
---
Bingo Workers Needed
10-3-10
CJSL offers member families an opportunity to work at our Tuesday night bingo games at the Clovis Bingo Hall. In exchange for working the games, members earn credits which can be used to offset not only soccer, but even school expenses. Example- If you buy your child a laptop bring in your receipt. You will be given a check for up to the full amount of the laptop, depending on your account balance. If you are interested in working at CJSL Bingo Nights, please contact Jessie at 288-1179.
---
CJSL on Twitter
CJSL provides a Twitter feed as an additional means of communication with our membership. Twitter will allow you to receive CJSL news updates on your cellular phone as a text message. Get updates via SMS by texting follow clovissoccer to 40404. Or you can go to go to Twitter.com, and create an account. After you have created an accoount, or if you have an account go to twitter.com/clovissoccer and click on the "follow" button. You will then receive our updates on the web and on your phone after you adjust those settings.
---
CJSL Newsfeed
CJSL provides a news feed that is available in all news readers, IGoogle home page, or any device or social networking page that supports RSS feeds. To link to our page use the follwing address- http://www.cjsl.info/feed/cjsl.xml
Site Contents Copyright © Clovis Junior Soccer League. All Rights Reserved.