Todays Photo
Partners
CJSL is proud to partner with the following organizations
---
Affiliates
CJSL is proudly affiliated with the following youth soccer organizations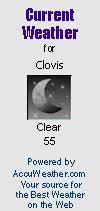 Clovis Junior Soccer League-News
Parking at Kastner/Lincoln
9-29-14
For teams playing at Kastner and Lincoln- we have been advised that Clovis Police Department is ticketing cars along First Street, and also along Alluvial. To avoid this headache you can park in the school parking lots. If you must park in the streets please watch the street signs carefully.
---
CJSL Picture Days
9-29-14
Dates for CJSL Annual picture days have been announced.
| | | | |
| --- | --- | --- | --- |
| Date | Location | Time | Who |
| OCT 4TH | GARFIELD ALONG NEES AVE | 8AM-3PM | GOLD UNIT AND ALL 6'S |
| OCT 11TH | COPPER HILLS | 8AM-3PM | RED UNIT |
| OCT 18TH | GARFIELD ALONG NEES | 8AM-3PM | BLUE UNIT |
TOPSoccer, FC Clovis, and Crossfire teams can select October 11th or 18th to have their picture taken.
Teams can arrive 90 minutes prior to their game time or immediately following their game.
For teams taking pictures at Garfield, come in on Nees and park in the parking lot at the Buchanan Softball Complex
---
CUSD Solar Panel Cleaning
9-25-14
Notice from Clovis Unified- Many of you have noticed that our solar panels are in need of a cleaning. It has gotten to the point where production is being affected so the District has a hired a company to come in and clean the panels starting this weekends and after 4:00 pm during the week (as per the tentative cleaning schedule below). For those of you who park under the solar shade structures, we ask you to move your vehicle before 4:00 pm on the day of cleaning. This will prevent any vehicles from getting dirty while the panels are being cleaned. We wish to thank you for your cooperation.
| | | |
| --- | --- | --- |
| Date | Site | Address |
| Saturday, September 27, 2014 | Nelson Elementary | 1336 W Spruce |
| Saturday, September 27, 2014 | Dry Creek Elementary | 1273 N Armstrong |
| Sunday, September 28, 2014 | Kastner Intermediate | 7676 N 1st Street |
| Sunday, September 28, 2014 | Fugman Elementary (After 4 p.m.) | 10825 N Cedar Ave |
| Monday, September 29, 2014 | Woods Elementary (After 4 p.m.) | 700 Teague Ave |
| Monday, September 29, 2014 | Lincoln Elementary(After 4 p.m.) | 744 E Alluvial |
| Tuesday, September 30, 2014 | Riverview Elementary (After 4 p.m.) | 2491 Behymer Ave |
| Wednesday, October 01, 2014 | PDB 1 & 2(After 4 p.m.) | David E Cook Way |
| Thursday, October 02, 2014 | Pinedale Elementary (After 4 p.m.) | 7171 N Sugarpine |
| Friday, October 03, 2014 | Century Elementary(After 4 p.m.) | 965 N Sunnyside Ave |
| Saturday, October 04, 2014 | Fancher Creek Elementary | 5948 E Tulare |
| Saturday, October 04, 2014 | Weldon Elementary | 150 Dewitt Ave |
| Saturday, October 04, 2014 | Regan Elementary | 8300 E Ashland Ave |
| Saturday, October 04, 2014 | Red Bank Elementary 1 & 2 | 1454 Locan Ave |
| Sunday, October 05, 2014 | Buchanan High School | 1560 N Minnewawa |
| Sunday, October 05, 2014 | Clovis West High School | 1070 E Teague |
| Monday, October 06, 2014 | Clovis Elementary( After 4 p.m.) | 1100 Armstrong Ave |
| Tuesday, October 07, 2014 | Fort Washington Elementary (After 4 p.m.) | 900 E Teague |
| Wednesday, October 08, 2014 | Mountain View Elementary (After 4 p.m.) | 2002 E Alluvial |
| Wednesday, October 08, 2014 | Reyburn Intermediate (After 4 p.m.) | 4300 N De Wolf |
| Thursday, October 09, 2014 | District Office Bus | Herndon & Sunnyside |
---
District 7 Team Management
8-21-14
All teams participating in District 7 play must use the following link to manage their teams and access their league schedules- District 7 Team Management Link
---
LiveScan Required for All Coaches
8-21-14
All coaches and assistant coaches are required to be Live Scanned (Finger Printed) this upcoming Fall season. The process involves the coach to complete a Form 1650 online prior to getting the fingerprints taken. If you have been scanned before for Cal North you do not need to be scanned again. If you have been scanned for another organization you MUST be scanned again for Cal North.
There is another form that is filled out at the office right before the fingerprints (ID required) in the presence of the technician. The process takes approximately 10 minutes from beginning to end.
Step 1-
Fill Out the Online Form HERE Instructions for this form can be found HERE
Step2-
Fill out this FORM On the form you need the following info- District 7 League 2.
Step 3-
Take your printed form to any of these LOCATIONS There should be no cost to you at these locations.
---
Coaches Licensing Clinics
Updated 9-10-14
CJSL requires all coaches to have at minimum the age appropriate license for the age in which they coach. Below is the list of coaches licensing clinics for the upcoming season. Questions regarding the coaches clinics including costs, as well as registration for a class may be directed to the CJSL Office via EMAIL
Information needed to sign up for a class- Full Name, Birthdate, Email Address, Full Mailing Address w/Zip Code, Phone Number, Club You Coach For.
| | | | |
| --- | --- | --- | --- |
| Date | License Level | Time/Location | Time/Location |
| September 14 | CYSA F | 8-10:30 Clovis Bingo Hall | 10:45-3pm Sierra Vista Elem |
---
CJSL Send A Card Store
5-3-11
Just in time for Mother's Day CJSL invites you to try our newest fundraiser. CJSL has teamed with SendOutCards to provide our member families with a convenient service providing all of your greeting card needs. These cards are NOT E-Greeting cards that arrive in your email inbox. These are high quality cards that are printed and sent via US Postal Service. Select one of several thousand cards, or make your own fully customiseable card using your own photo's if you want. You can even add a gift such as a gift card, books, gourmet foods, and even jewlery. A basic card costs only $2.99 and includes postage. Another great feature is that you can schedule when cards are to be sent. You can sit down one evening and schedule all of your cards for the year. CLICK HERE TO VISIT CJSL'S CARD STORE
---
Bingo Workers Needed
10-3-10
CJSL offers member families an opportunity to work at our Tuesday night bingo games at the Clovis Bingo Hall. In exchange for working the games, members earn credits which can be used to offset not only soccer, but even school expenses. Example- If you buy your child a laptop bring in your receipt. You will be given a check for up to the full amount of the laptop, depending on your account balance. If you are interested in working at CJSL Bingo Nights, please contact Jessie at 288-1179.
---
CJSL on Twitter
CJSL provides a Twitter feed as an additional means of communication with our membership. Twitter will allow you to receive CJSL news updates on your cellular phone as a text message. Get updates via SMS by texting follow clovissoccer to 40404. Or you can go to go to Twitter.com, and create an account. After you have created an accoount, or if you have an account go to twitter.com/clovissoccer and click on the "follow" button. You will then receive our updates on the web and on your phone after you adjust those settings.
---
CJSL Newsfeed
CJSL provides a news feed that is available in all news readers, IGoogle home page, or any device or social networking page that supports RSS feeds. To link to our page use the follwing address- http://www.cjsl.info/feed/cjsl.xml
Site Contents Copyright © Clovis Junior Soccer League. All Rights Reserved.