Todays Photo
Affiliates
CJSL is proudly affiliated with the following youth soccer organizations
---
Partners
CJSL is proud to partner with the following organizations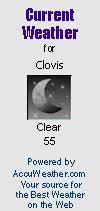 Clovis Junior Soccer League-News
Kids Day 2016
2-8-16
CJSL Family will be supporting Valley Children's Hospital at Kid's Day 2016. Volunteers are needed from all family programs (CJSL, Crossfire, FC Clovis, and Top Soccer). We are asking that volunteers help sell newspapers at the corner of Minniwawa and Bullard on March 8, 2016. All volunteers should be willing to work a 2 hour shift. To sign up please visit the CJSL office or email publicrelations@clovisjrsl.com. If volunteering please see additional information below for tips on Kid's Day sales:
Please wear your Kids Day apron and/or light colored clothing so you can easily be seen by drivers.
No papers are to be sold from median islands. All sales must be made from the sidewalk.
Sales are permitted from right hand curbs and corners.
Please do not step off the curb to sell.
Do not walk in front of traffic to sell. The normal flow of traffic must not be interrupted.
Sales may take place only when the traffic is stopped.
Do not reach into cars with money or change in your hand, as you run the risk of having someone try to take it.
Do not make change for $100 bills. Suggest customers get change from a nearby bank or convenience store.
When the light turns green, please remain still. Should prospective customers try to get your attention, please motion them to "move on."
Papers may not be sold on any freeway (i.e., 41 or 99), highway (i.e., Golden State Blvd.), or the on/off ramps to/from the freeways/highways.
Children under the age of 12 must be accompanied by an adult. NO EXCEPTIONS.
Be respectful and courteous to all drivers and fellow volunteers. Follow the instructions of safety monitors and your team leader.
Team Leaders- you are responsible for the conduct of your volunteers.
Volunteers that do not follow safety instructions will be asked to stop selling Kids Day papers immediately.
---
CJSL Final Fall League Standings
1-15-16
The final standings for the 2015 Fall Season are as follows-
U12 Girls
Open Division
1) River view Broncos
2) Fugman Wildcats
Bracket A
1) Woods Galaxy
2) Jefferson Elite
Bracket B
1) Reagan Typhoon
2) Fort Washington Thunder
Bracket C
1) Century Strikers
2) Red Bank Sparks
U12 Boys
OPEN Division
Fugman Blue Cobraz
RiverView Rage
Bracket A
1) Woods Galaxy
2) DC United
Bracket B
1) Clovis Elementary
2) Nelson United
Bracket C
1) Riverview Blaze
2) Mountain View Extreme
U10 Girls
Open Division
1) CH Drillers
2) Getysburg lil Rebels
Bracket A
1) FW Blue angels
2) Century Courage
Bracket B
1) Jefferson Dynamo Flash
2) Freedom thunderbolts
Bracket C
1) FW Lady Pates
2) Lincoln Lady Giants
Bracket D
1) TK Fire Nation
2) Miramonte Mighty
Bracket E
1) Nelson Sour Patch Girls
2) Woods United
U10 Boys
Open Division
1) Woods Galaxy
2) Liberty Strikers
Bracket A
1) Bud Rank Blue Thunder
2) Century tigers
Bracket B
1) DC DOOM
2) MCOX Wildcats
Bracket C
1) Maple Creek Crushers
2) Reagan United
Bracket D
1) Bud Rank Jaguars
2) CW Ferocious Hawks
Bracket E
1) MV Bears
2) VO RHINOS
Bracket F
1) MV STRIKERS
2) Lincoln Lightening
Bracket G
1) Maple Creek soccer Rockers
2) Riverview Titans
Bracket H
1) Miramonte Mavericks
2) Riverview Sharknado
---
Referee License Courses
1-13-16
CJSL is hosting two referee classes in time for the spring soccer season. Class 1 is Feb. 5, 6, 7. Class 2 is March 4, 5, 6. The cost for the class is $45. Classes will be held at the CJSL office.
To obtain your license you MUST attend all sessions and pass a test at the end of the class. If you want to referee games for CJSL you MUST have a current license.
To register for class 1 CLICK HERE and use the link near the bottom of the page.
To register for class 2 CLICK HERE and use the link near the bottom of the page.
---
Best advice for soccer parents: Keep Quiet On The Ride Home
9/10/15
Children quit sports for a litany of reasons, and my job was always to see what we could learn, so we could improve the experience for other children. When I got these players alone, and asked them "what was your least favorite moment in sports?" I often got a very similar and sad answer: the ride home after the game.
It has always amazed me how a moment off the field can have such a detrimental effect on it, yet when we think about it, the toxicity of the ride home makes perfect sense. Emotions are high, disappointment, frustration, and exhaustion are heightened for both player and parent, yet many parents choose this moment to confront their child about a play, criticize them for having a poor game, and chastise their child, their teammates, their coach, and their opponents. There could not be a less teachable moment in your child's sporting life then the ride home, yet it is often the moment that well intentioned parents decide to do all of their teaching.
Here are five behaviors I've seen from parents that can have a dramatic impact on kids and their soccer development:
1. They don't encourage their player to make mistakes
It seems contradictory, but yes, we want players to make mistakes…this is how they learn best! With so much focus on mastering skills and winning matches, not enough players put themselves out there to take risks. A wise colleague of mine always tells her players to "Be brave. Make mistakes." Most kids want the approval of their parent and coach, and they need to know you encourage this and you will applaud the fact that they tried, even if they fail. Because ultimately, they don't fail. They learn something from that moment that is invaluable and that will help them grow as a player and as a person. Instead of the kid who passes the ball all the time because they are afraid to take on a player 1v1, the brave player will learn when it's best to dribble and when it's best to pass, without hesitation or fear.
2. They fight battles that aren't theirs to fight
Have you ever approached a coach about how your kid didn't get enough playing time? I can tell you right now that this is the conversation every coach hates to have with a parent, and it likely won't help your child in any way. Instead, encourage your player to take ownership of their game and their development as a player. They should (at a certain age) be the one to approach the coach if they have a question or concern. I promise you this will go over better with the coach, will likely result in more useful information, and it will also teach your child a number of lessons that can be applied to their life on and off the field.
3. They don't engage their players in the development process
How much do you know about what your player is working on during training? I encourage you to find out! This doesn't mean calling up the coach or club and asking for their practice plans. Instead, engage your child in a conversation about skills or ideas that they're learning and what they find challenging. This can also lead to helping your player set personal goals in their own development.
4. They coach and cheer for the wrong things on game day
We've all heard that parent on the sideline scream "Shoot it!" or "Pass it!" Maybe it's you. It's natural to want to help your player on the field, but this does not help. This is a parent who is guilty of both No. 1 and No. 3. These directions can cause anxiety for a player already under pressure on the field. In fact, they may even directly contradict what their coach has instructed them to do. Even if you are a USSF A-licensed coach, do not coach on the sidelines unless you are the coach of that particular team. Instead, stick to basic encouragement and cheering. Did you find out (after engaging your kid in the development process) that your child is working on mastering a specific move during training, or building confidence in using their left foot? If you see them do that in a game, go crazy and let them know you saw them try it.
5. They analyze the game with their player afterwards
What is your postgame ritual with your child? Do you start analyzing the game and what your player did right or wrong before you even get in the car? Believe me – your child knows what they did wrong. If they don't, it's likely their coach or a teammate has already told them. The best thing you can say to your player after a game is how much fun you had watching them. If they engage you in a postgame talk, go for it. But instead of a full-game analysis, try picking out some things they did in the game that you know he or she has been working on.
---
Weekday Scrimmage Ban
3-19-15
Due to the amount of activities on the fields at this time of year there will be NO SCRIMMAGES ALLOWED at Buchanan or Clovis East during the week. It is recommended that teams wanting to scrimmage plan on fields during the weekend, especially Sunday and only on fields assigned to CJSL.
---
LiveScan Required for All Coaches
8-21-14
All coaches and assistant coaches are required to be Live Scanned (Finger Printed) this upcoming Fall season. The process involves the coach to complete a Form 1650 online prior to getting the fingerprints taken. If you have been scanned before for Cal North you do not need to be scanned again. If you have been scanned for another organization you MUST be scanned again for Cal North.
There is another form that is filled out at the office right before the fingerprints (ID required) in the presence of the technician. The process takes approximately 10 minutes from beginning to end.
Step 1-
Fill Out the Online Form HERE Instructions for this form can be found HERE
Step2-
Fill out this FORM On the form you need the following info- District 7 League 2.
Step 3-
Take your printed form to any of these LOCATIONS
---
Bingo Workers Needed
10-3-10
CJSL offers member families an opportunity to work at our Tuesday night bingo games at the Clovis Bingo Hall. In exchange for working the games, members earn funds which can be used to offset not only soccer, but even school expenses. Example- If you buy your child a laptop bring in your receipt. You will be given a check for up to the full amount of the laptop, depending on your account balance. If you are interested in working at CJSL Bingo Nights, please contact Jessie at 288-1179.
---
CJSL on Twitter
CJSL provides a Twitter feed as an additional means of communication with our membership. Twitter will allow you to receive CJSL news updates on your cellular phone as a text message. Get updates via SMS by texting follow clovissoccer to 40404. Or you can go to go to Twitter.com, and create an account. After you have created an accoount, or if you have an account go to twitter.com/clovissoccer and click on the "follow" button. You will then receive our updates on the web and on your phone after you adjust those settings.
---
CJSL Newsfeed
CJSL provides a news feed that is available in all news readers, IGoogle home page, or any device or social networking page that supports RSS feeds. To link to our page use the follwing address- http://www.cjsl.info/feed/cjsl.xml
Site Contents Copyright © Clovis Junior Soccer League. All Rights Reserved.