Todays Photo
Partners
CJSL is proud to partner with the following organizations
---
Affiliates
CJSL is proudly affiliated with the following youth soccer organizations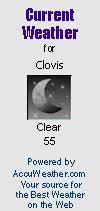 Clovis Junior Soccer League-News
Clovis Junior Soccer League Receives 2013 Best of Clovis Award
4-22-13
Clovis Junior Soccer League has been selected for the 2013 Best of Clovis Award in the Soccer Clubs category by the Clovis Award Program. This is the second year in a row that CJSL has received this award.
Each year, the Clovis Award Program identifies companies that we believe have achieved exceptional marketing success in their local community and business category. These are local companies that enhance the positive image of small business through service to their customers and our community. These exceptional companies help make the Clovis area a great place to live, work and play.
Various sources of information were gathered and analyzed to choose the winners in each category. The 2013 Clovis Award Program focuses on quality, not quantity. Winners are determined based on the information gathered both internally by the Clovis Award Program and data provided by third parties.
About Clovis Award Program- The Clovis Award Program is an annual awards program honoring the achievements and accomplishments of local businesses throughout the Clovis area. Recognition is given to those companies that have shown the ability to use their best practices and implemented programs to generate competitive advantages and long-term value.
The Clovis Award Program was established to recognize the best of local businesses in our community. Our organization works exclusively with local business owners, trade groups, professional associations and other business advertising and marketing groups. Our mission is to recognize the small business community's contributions to the U.S. economy.
---
Referee License Clinics
Updated 5-8-13
All potential referees must attend a licensing class and pass a written test to obtain their license. This season CJSL will be hosting three licensing clinics. The cost is $55. To register, got to this WEBSITE Select SIGN UP FOR A COURSE, on the page select ENTRY LEVEL- Referee, Find the Clovis clinics, click on the blue course number to bring up the registration page. You must complete your registration online and pay the registration fee with a credit card. You will pay $45 online, with the additional $10 due at the time of the course. Only ONE course will appear on the registration page at a time. Course dates are as follows-
| | |
| --- | --- |
| Date | Location |
| June 27-29 | CJSL Office |
| July 11-13 | CJSL Office |
| August 8-10 | CJSL Office |
A note from the Instructor- Just wanted to give a heads up on ALL THE Entry Level Referee Courses being held by CJSL this summer. Due to the way that the Game Official system is set up, I have to go in and put the course down for 6 dates and for 3 hour blocks. Our "Area 7" as we are known, has permission to give the course over three days. So the actual course will be the THURSDAY's (6-9PM), Friday's (6-9PM), and Saturday's (8AM-5PM). Nothing Sunday's, Monday's, or Tuesday's.
The only other requirement is that each new referee will be required to attend one of two Field Sessions that will be held prior to the start of the season in order to obtain your paperwork and most importantly, your 2013 PATCH.
---
Coaches Licensing Courses
4-9-13
All CJSL coaches must have the proper coaching license for the age group in which they coach. All U12 coaches must have at LEAST an "F" license. CJSL will pay the fees for all CJSL rostered coaches to attend these clinics. To register select a session from the list below, and send an email with the session you would like to attend, the club you coach for and your contact information to the CJSL office by EMAIL
| | | | |
| --- | --- | --- | --- |
| Date | License Level | Prerequisite | Location |
| June 21-23 | E | F | TBA |
| August 16-18 | E | F | TBA |
| July 26-27 | F | None | TBA |
| August 10-11 | F | None | TBA |
| August 24-25 | F | None | TBA |
| September 6-7 | F | None | TBA |
---
Under 9 Girls Needed
4-9-13
Clovis Crossfire is looking for U9 Girls that will be 9 years old after Aug 1, 2013. The girls must be committed to playing at higher level. If you have questions, you can contact: KayCee or Aaron Kincade via EMAIL or by phone at 824-7430.

---
Under 10 Girls Needed
3-13-13
Clovis Crossfire is looking for U10 Girls that will be 10 years old after Aug 1, 2013. The girls must be committed to playing at higher level. If you have questions, you can contact: Summer Whitley via EMAIL or Ken Taylor by phone at 577-8905 or via EMAIL

---
FC Clovis Obtains A Sponsorship
5-6-12
We are proud to announce a partnership signing with our new Club sponsor,
Un
Wired
Broadband.
Along with funding for uniforms and gear, UnWired's team of experts will be supporting FC Clovis with website development and tech support. Watch for exciting and positive changes over this season, including our bold new look in unified Club colors.
UnWired Broadband is Central California's choice independent ISP for business and home, specializing in ultra-high speed Internet access for areas under-served by cable or fiber optic. They are looking forward to our partnership which supports youth soccer here in Clovis, and the surrounding greater Fresno-rural areas where they provide their premier services. www.unwiredbb.com
---
CJSL Send A Card Store
5-3-11
Just in time for Mother's Day CJSL invites you to try our newest fundraiser. CJSL has teamed with SendOutCards to provide our member families with a convenient service providing all of your greeting card needs. These cards are NOT E-Greeting cards that arrive in your email inbox. These are high quality cards that are printed and sent via US Postal Service. Select one of several thousand cards, or make your own fully customiseable card using your own photo's if you want. You can even add a gift such as a gift card, books, gourmet foods, and even jewlery. A basic card costs only $2.99 and includes postage. Another great feature is that you can schedule when cards are to be sent. You can sit down one evening and schedule all of your cards for the year. CLICK HERE TO VISIT CJSL'S CARD STORE
---
Bingo Workers Needed
10-3-10
CJSL offers member families an opportunity to work at our Tuesday night bingo games at the Clovis Bingo Hall. In exchange for working the games, members earn credits which can be used to offset not only soccer, but even school expenses. Example- If you buy your child a laptop bring in your receipt. You will be given a check for up to the full amount of the laptop, depending on your account balance. If you are interested in working at CJSL Bingo Nights, please contact Jessie at 288-1179.
---
CJSL on Twitter
CJSL provides a Twitter feed as an additional means of communication with our membership. Twitter will allow you to receive CJSL news updates on your cellular phone as a text message. Get updates via SMS by texting follow clovissoccer to 40404. Or you can go to go to Twitter.com, and create an account. After you have created an accoount, or if you have an account go to twitter.com/clovissoccer and click on the "follow" button. You will then receive our updates on the web and on your phone after you adjust those settings.
---
CJSL Newsfeed
CJSL provides a news feed that is available in all news readers, IGoogle home page, or any device or social networking page that supports RSS feeds. To link to our page use the follwing address- http://www.cjsl.info/feed/cjsl.xml
Site Contents Copyright © Clovis Junior Soccer League. All Rights Reserved.