Todays Photo
Affiliates
CJSL is proudly affiliated with the following youth soccer organizations
---
Partners
CJSL is proud to partner with the following organizations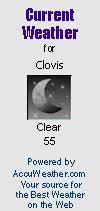 Clovis Junior Soccer League-Programs
CJSL offers numerous programs to our members. It is our goal to provide our players opportunitites to train at the level they desire. Below you will find a description of our programs, and the links to each programs information page.
Recreation Program
This program provides the largest playing program in our league. Players 5-12 play in divisions tierd to their abilities on teams affiliated with their elementary school.
TOPSoccer is the Outreach Program for soccer. It is for players with special needs whether they be physically or mentally challenged. TOPSoccer allows players to participate from the age of 4 through adult. There are no boundaries. Visit the TOPSoccer WEBSITE
This program is designed for players 13-19 who do not want the time committment of the Crossfire program. Teams are formed using the High School pyramids, there are no try-outs. Teams from all areas of Distrct 7 are invited to participate.
This program is designed for the U9-U19 player that wants to play at a higher level. Providing teams in both Division 1 for the highly committed player and Division 3 for the player who wants to elevate their game without the time commitments of a Division 1 team.
This program is run by James Rasmussen- Director of referees. Our goal is to develop young referees through on field training, as well as additional classroom sessions.
Site Contents Copyright © Clovis Junior Soccer League. All Rights Reserved.