Todays Photo
Affiliates
CJSL is proudly affiliated with the following youth soccer organizations
---
Partners
CJSL is proud to partner with the following organizations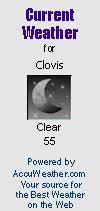 Clovis Junior Soccer League-Referees
Clovis Junior Soccer League takes great pride in their referee program. We offer several licensing courses designed to expand our referee pool in order to staff our ever increasing number of games. The program is under the direction of James Rasmussen. Questions or comments can be directed to James via EMAIL.
We are instituting an electronic newsletter for our referees in order to improve our communications from the office to the field. All CJSL referees are encouraged to enter their email address in the field below to stay updated on meetings, advanced training opportunities, or field isues that need attention.
Recommended reading for all referees-
Referee Registration
STEP ONE
All current referees have been issued a CNRA.GameOfficials.net UserName. Current referees will need their CNRA.GameOfficials.net UserName and Password to access the cnra.gameofficials.net registration system.
If you do not know or have forgotten your CNRA.GameOfficials.net UserName go HERE. You can obtain your User information by entering your primary contact email address used when you last registered. Please allow up to 24 hours during regular office hours to receive your information as requests are fulfilled as they are received.
If that does not work then contact via email the State Referee Registrar, HERE for help. In your email, provide your Name and Birth Date so they may provide you with your UserName. Once you have your UserName you may retrieve your Password through the system. Please allow up to 24 hours during regular office hours to receive your information as requests are fulfilled as they are received.
STEP TWO (This step may automatically be bypassed by the system)
If you have not already done so, the next step is to sign in with cnra.gameofficials.net or click on the link provided. (Hint: do NOT put "www." in front of the cnra.gameofficials.net address.) Enter the UserName and Password.
If you have never signed in before, you may be asked to agree with their terms of service. Click the "I agree" box and then click on continue to complete three security questions to assist in case you ever lose your password or user ID. We strongly recommend that you complete these questions. It may take several days for the system administrator to recover this if you forget them.
You may next be shown the information for you that is already in the system. This is the same information that you entered into the USSoccer system either online or by paper registration. Check to make sure all information is correct, particularly the e-mail address. You may enter several different phone numbers and e-mail addresses. You may also add a photo if you are over 18 that can be viewed by assignors. Once everything is current and correct you may hit the save button on the bottom.
The next screen may show your registration history with USSoccer. For most individuals you will only see your referee registration. If you are also an assessor, assignor, instructor or indoor referee then you will have to click on CHANGE IDENTITY on the left. If CURRENT is not next to the box that shows your OFFICIAL registration then you must click on SWITCH next to official.
STEP THREE
Next, select from the quick links below which reregistration type you can use. It is extremely important that you only choose a reregistration that meets your fulfilled requirements and current grade. When you click onto these they will appear as an ONLINE ONLY Course. On the bottom you will see. "To register for this course, please Login Here." Click on "Login Here."
USSF RENEWAL ONLY – GRADE 8 2013 USSF RENEWAL ONLY GRADE 8 REFEREE STEP FOUR
You may now be shown the USSF Registration page. This is similar to paper registrations that you may have completed in the past. You must complete all information that is required. Be sure to read the Information Certification and click the appropriate box as whether or not you have ever been convicted of a felony, crime of violence, any crime against an individual or fraud. You must now complete all sections of the Electronic Signature and click on SAVE.
STEP FIVE You will now pay the required fees by credit card online. While paying by credit card you will be asked to enter the required information for the credit card. Game Officials uses a secure server for the processing of credit cards! Your registration should now be completed. You will receive an immediate email confirming your registration and provide you with a record of you transaction. CNRA advises you to print a copy of this and place it within your referee file as proof of current registration. You should receive your new USSF referee badge and card and a new USSF Laws of the Game Book from the United States Soccer Federation between 8 to 12 weeks.
---
Law 15 Clarified
Posted 1-18-06
In 2005, the International Board approved a change in Law 15 (The Throw-In) to impose a minimum distance requirement for opponents. The Board noted that, with this modification, all restarts conducted by players now mandate that opponents be some minimum distance away so as not to interfere with the taking of the restart.
In the case of a throw-in, the Board specified that opponents must be at least two meters from the thrower. USSF has indicated that two yards is an acceptable alternative to two meters.
Since the appearance of this requirement, referees have raised questions about the correct method of enforcing it. The purpose of this memorandum is to provide guidance on managing the minimum distance requirement at a throw-in.
* First and foremost, all procedures, including those described below, must be discussed in the pregame meeting, particularly the division of responsibilities between the referee and the nearest assistant referee.
* Second, USSF recommends that the minimum distance requirement be enforced based on the same principles and guidelines used in connection with the ten yard minimum distance requirement in Law 13 (The Free Kick).
The following points briefly summarize these principles and guidelines.
* Quick throw-ins are preferable
* The referee should interfere with the throw-in restart as little and as seldom as possible
* If the thrower requests assistance in enforcing the minimum distance, the referee should:
* Clearly announce that the throw-in cannot be taken except by a signal from the referee (ceremonial restart) and
* Establish the minimum distance quickly and fairly
* Blatant and obvious violations of the minimum distance which interfere with the thrower can be considered misconduct and should be dealt with appropriately
Several issues are specific to the throw-in.
* The minimum distance is measured from the touchline. The fact that a player may perform the throw-in from as much as a yard back from the touchline does not permit an opponent to be closer than two yards from the touchline.
* The minimum distance from the touchline is measured from the point where the ball will actually enter the field. The fact that the thrower may take the throw-in from as much as a yard up or down the touchline from where the ball left the field does not permit an opponent to be closer than two yards from this point.
* An opponent is not permitted to jump about and wave his or her arms if, in the opinion of the referee, this action unfairly distracts or impedes the thrower even if the opponent is more than two yards from the thrower. Referees are strongly encouraged to prevent such behavior from occurring or interfering with the restart.
---
Site Contents Copyright © Clovis Junior Soccer League. All Rights Reserved.