Todays Photo
Affiliates
CJSL is proudly affiliated with the following youth soccer organizations
---
Partners
CJSL is proud to partner with the following organizations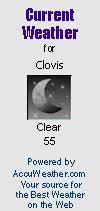 Clovis Junior Soccer League-Tournaments
Thanksgiving Tournament
November 24-25, 2018
Clovis East High School
Clovis, CA
This tournament is open to all recreational teams throughout District VII.
TOURNAMENT FIELD: 120 TEAMS
COST: U8- $175, $200 AFTER NOV. 4th
U10-U14 $225, $250 AFTER NOV. 4th
3 GAMES MINIMUM
UP TO 5 GUEST PLAYERS ALLOWED FROM THE SAME CLUB
ALL APPLICATIONS TO BE DONE ONLINE
TO REGISTER:
ALL TEAMS:REGISTER HERE
FOR HELP IN CREATING A GOTSOCCER ACCOUNT & REGISTRATION CLICK HERE
(PAYMENT METHODS- CREDIT CARD OR E-CHECK ONLY)
E-CHECKS PAYABLE TO CJSL
NO PERSONAL CHECKS WILL BE ACCEPTED !!
All communication will be by EMAIL make sure your email is correct AND REGISTRAR@CJSL.INFO IS NOT GOING TO YOUR SPAM FOLDER
TEAMS WITHOUT PAYMENT ON FILE BY DEADLINE WILL NOT BE ACCEPTED OR SCHEDULED
ALL TEAMS MUST CHECK IN at the CLOVIS JUNIOR SOCCER LEAGUE OFFICE 50 W Bullard #109 NOVEMBER 23, 6-9 PM. Check in will not be available on the morning of the tournament. ANY TEAM NOT CHECKED IN FRIDAY WILL FORFEIT FIRST GAME
Teams in ALL AGES must present official Golden rod, 1601's (membership application) and passes for all coaches and players at check in
ADDITIONAL INFORMATION: ANY FURTHER QUESTIONS CONTACT THE CJSL OFFICE BY PHONE AT (559) 325-2575 OR EMAIL AT registrar@cjsl.info CALL FOR DETAILS.
2018 Thanksgiving Tournament Check In Information
Just a reminder that we will be holding a Friday night credentials and documents check -in from 6:00PM - 9:00PM at the CJSL office located at 50 W. Bullard Ave #109 Clovis, CA 93612. THIS IS A MANDATORY CHECK-IN FOR DOCUMENTS ONLY. PLAYERS DO NOT NEED TO ATTEND TEAM CHECK-IN TONIGHT.
REQUIRED DOCUMENTS FOR CHECK-IN
1.Copy of Official Roster (Golden Rod
2.Player/Coaches passes. All player/coach passes must be from the same organization (CYSA, USYS, etc...). NO mixing of credentials will be allowed.
3.Signed Medical release forms (1601) (if player passes are not signed or esigned).
4.Signed Guest player forms.
Please note that the office is closed today in observance of Thanksgiving Day holiday. Tournament questions need to be directed via EMAIL HERE
Tournament Sponsors
Please visit our sponsors pages-
Keep up to date on all items related to the Thanksgiving Tournament. Sign up for the tournament newsletter and receive email notifications on information updates, schedule postings, and score updates. Enter your email address in the form below, then click on the link in the email you receive.
Important Information
Site Contents Copyright © Clovis Junior Soccer League. All Rights Reserved.