Todays Photo
Affiliates
CJSL is proudly affiliated with the following youth soccer organizations
---
Partners
CJSL is proud to partner with the following organizations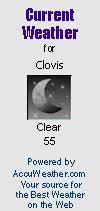 Clovis Junior Soccer League-TOPSoccer
TOPSoccer is the Outreach Program for soccer. It is for players with special needs whether they be physically or mentally challenged. TOPSoccer allows players to participate from the age of 4 through adult. There are no boundaries. TOPSoccer has been in existence for 16 years.
For 2014 the cost of the TOPSoccer program is $45.00. This includes 2 Jamboree Days, 6 games, and pictures. Jamboree dates for 2014- August 23, 30, September 6 at inedale Elementary for 9-11am.Everyone is welcome to attend the TOPSoccer events and support the players.
TOPSoccer ONLINE REGISTRATION
Introduction To TOPSoccer
This was Planet 8 Clothing Service project #14 shot by BLK Entertainment. Planet 8 Clothing is about "Making a Difference" so we do volunteer projects every week. We were helping getting the kids registered to play and doing different kind of drills with them. This was such an great and rewarding experience. Hope you enjoy the video. You can find us on-
---
Keep up to date on all items related to the TOPSoccer Program. Sign up for the Topssoccer newsletter and receive email notifications on information updates, schedule postings, and anything related to our program. Enter your email address in the form below, then click on the link in the email you receive.
TOPSoccer Documents
---
Site Contents Copyright © Clovis Junior Soccer League. All Rights Reserved.