Todays Photo
Affiliates
CJSL is proudly affiliated with the following youth soccer organizations
---
Partners
CJSL is proud to partner with the following organizations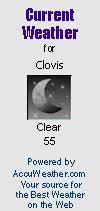 Clovis Junior Soccer League-Treasurers Section
This section is to be used to keep Club Treasurer's informed of CJSL requirements, deadlines, and helpful information. Club Treasurers are required to file a quarterly balance sheet to the CJSL Treasurer Anthony Toto. Anthony can be reached via email HERE
Reference Material
NEW IRS RULES
3-7-08
Check out the new rules at IRS CHARITES
Then go to Form 99- to file your 990-N.
To find your EIN try the following:
An Employer Identification Number (EIN) is a unique number the IRS uses to identify organizations. This number is sometimes referred to as a Taxpayer Identification Number (TIN). Every organization must have an EIN, even if it does not have employees. Your organization would have acquired an EIN by filing Form SS-4 prior to submitting your request for Federal tax-exemption. The EIN is a 9 digit number and the format of the number is NN-NNNNNNN (for example: 00-1234567).
If you do not know your organization's EIN, you may be able to find it on the following documents:
The organization's bank statement.
The organization's application for Federal tax-exempt status (Form 1023 or Form 1024) or the determination letter you received approving your Federal tax-exempt status.
A prior year return, such as Form 990 or 990-EZ, that was filed with the IRS.
If none of the above applies, contact IRS Customer Account Services at 800-829-4933 for assistance.
Where Do My CJSL Fees Go ?
Site Contents Copyright © Clovis Junior Soccer League. All Rights Reserved.